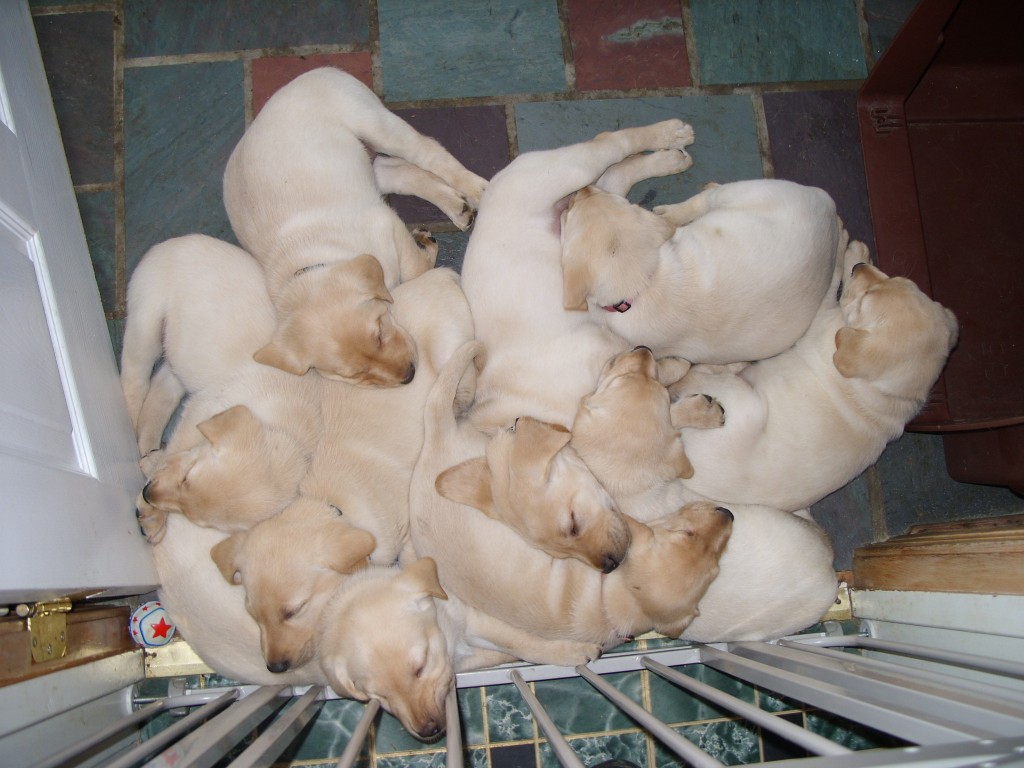 Arriving on or about June 1st will be a repeat breeding of Babe and Mas.
PREVIOUS: These ten are all spoken for. SEVEN are in training as Hunting/Companions, ONE is at PennVetWDC for Search and Rescue training, ONE will train for Personal Protection and ONE is an Active Family pet to three little girls.
We will be repeating this wonderful breeding in the the Spring of 2013. We are accepting reservations NOW! Several are already reserved so don't delay.
The Girls
Hope (now Socks) – SOLD
The Boys
Rock (now Luke) – SOLD
Gauge (remaining Gauge) – SOLD
Rock 8/25/2012
Three Cedars Retrievers exists to develop and breed a line of Labrador Retrievers that are expected to be truly well rounded. All Three Cedars Retrievers sires and dams must prove their versatility before we will select them for breeding. They must demonstrate a high level of desire and drive to hunt and be exceptionally hard workers.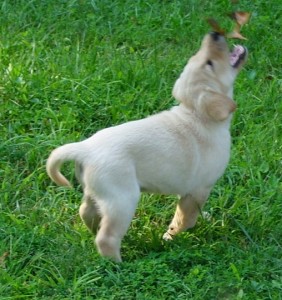 Gauge 8/25/2012
They must have the intelligence and personality to move readily from field work to hunt tests to companion duties. They must pass a battery of structural and genetic testing to verify that they will not pass along any of the known genetic diseases. They have been selected as breeders because of their proven versatility, their working dog pedigrees and their great personalities. We believe these traits will be evident in their progeny.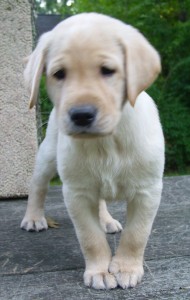 Nick 8/22/2012
In my opinion too many people think of their Labs with "buts" in mind. They may be a great house dog "but" they are lazy in the field. They can retrieve ducks "but" can't flush pheasants. They do well at hunt tests "but" don't behave at home. Three Cedars Retrievers exists to breed and train Labs that eliminate all of the "buts".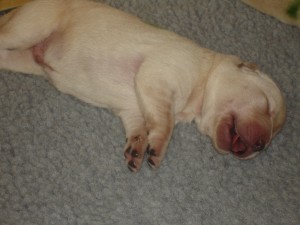 We expect our dogs to sit patiently while pass shooting doves. We expect our dogs to be steady in a duck blind. We expect them to quarter a field and to work any cover as thoroughly as the best pointers, setters and beagles. We expect them to manage grouse and woodcock cover so that their hunting partners have the best opportunity to bag these challenging birds. We expect them to be competitive at Chukar Challenges, Hunt Tests and Retriever Trials. On occasion, we will even expect them to readily retrieve rabbits, ground hogs and crows or anything else we may ask. We expect them to find EVERY downed bird and to retrieve it promptly to hand. We expect them to handle complex triple marks, 250 yard blinds and to trail a cripple with equal ease. When work is over we expect our dogs to be our buddies, play with the Grandkids and relax with us on the couch. And there is nothing quite as intimidating as the "manly" bark of Lab when a stranger comes to the door. As for show/conformation….we leave that arena for the dogs too fat to hunt.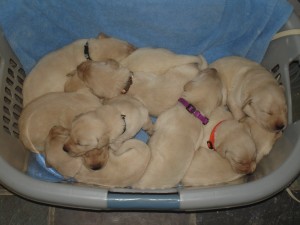 Both sires and dams have been thoroughly tested to verify they have none of the common physical, genetic and structural defects sometimes found in Labrador Retrievers. Their pedigrees and our research show their ancestors and siblings showed no predisposition to any of the common genetically linked problems with hips, elbows, EIC, CNM and eyes. Individual certifications are listed with the details of each sire and dam.
You should expect your Three Cedar's puppy to grow into a confident, very intelligent, hard working dog with a great nose and the desire and stamina to hunt all day, everyday; and the personality to be your "best buddy" the rest of the time.
Our puppies will be happiest in a hunting home or where they will get lots of work. Our pups will not be happy as a "pet only" and therefore we will sell puppies only to homes with a plan to put their puppy to work.